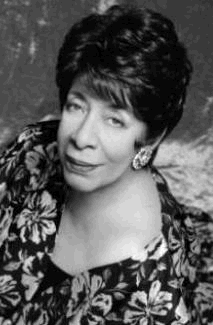 Born in Washington D.C. on May 1, 1934, Shirley Horn played piano since age four. She studied classical piano at Howard University. She formed put her first trio, in 1954, and achieved her first success in jazz during the early sixties with the encouragement of Miles Davis and Quincy Jones. She recorded three albums during 1963-1965 for Mercury and ABC/Paramount, but decided to stay in the Washington, D.C. are to raise a family instead of pursuing her career.
In the 1980s, she returned to the limelight on Steeple Chase Records and put out a series of well-received albums. In 1986, she began recording for Verve and released "I Remember Miles," a tribute album to Davis that won a Grammy for best jazz vocal album, in 1998. Six of Horn's albums were nominated for Grammy's.
In 2004, The Kennedy Center honored Horn with a tribute and she was awarded a Jazz Master Fellowship by the National Endowment for the Arts.
"I'm not a quitter, I'm a fighter," she told The Washington Post in late 2004, a few years after diabetes forced the amputation of her right foot. "I've tried to keep things as level as possible through this whole thing -- I'm cool. I know what I have to do. I'm never going to give up the piano, I'm never going to stop singing, 'til God says, 'I called your number.' I didn't panic, because I have so much love for what I do."
Horn transitioned on October 20, 2005.
My special friend, Jeffery Smith recorded with Shirley Horn.
Date: July 9-11, 1995
Location: Acousti Studio, Paris, France
Label: Verve
Jeffery Smith (ldr), Shirley Horn (p), Charles Ables (eb), Steve Williams (d), Jeffery Smith (v)
a.
01
Angel Eyes - 04:10 (Earl Brent, Matt Dennis)
b.
02
Nature Boy - 03:27 (Eden Ahbez)
c.
03
What Are You Doing The Rest Of Your Life - 06:07 (Michel Legrand, Alan Bergman, Marilyn Bergman)
d.
04
When The Night Turns Into Day - 06:31 (Glenn Ferris, Jeffery Smith)
e.
05
Do Nothin' Till You Hear From Me - 03:05 (Duke Ellington, Sidney Keith 'Bob' Russell)
f.
06
Stormy Monday Blues - 04:41 (Aaron 'T-Bone' Walker)
g.
07
You've Changed - 04:50 (Bill Carey, Carl Fischer)
h.
08
The Shadow Of Your Smile - 05:30 (Johnny Mandel, Paul Francis Webster)
i.
09
Just One Of Those Things - 02:47 (Cole Porter)
j.
10
When I Fall In Love - 05:36 (Edward Heyman, Victor Young)
k.
11
Ramona - 04:23 (L. Wolfe Gilbert, Mabel Wayne)
All titles on:
- Verve CD: 529 468-2 - Ramona (1995)

Shirley Horn produced this album.