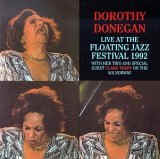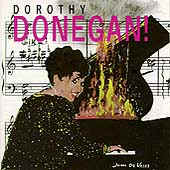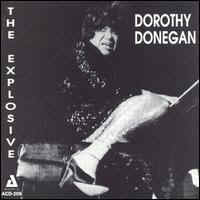 Dorothy Donegan was born on April 6, 1924, in Chicago, IL. She died on May 19, 1998, five weeks after being honored as one of the first WOMEN IN JAZZ LEGENDS of Gaiafest.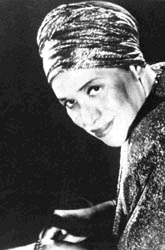 She began her piano studies at 8. Dorothy loved the classics and she made her concert debut at Orchestra Hall in Chicago at the age of 18. She was the first Black Artist to play that prestigious venue. Dorothy soon became prominent in Jazz. The Legendary Art Tatum sought her out and became her mentor.
During the mid-I940s, Dorothy went to Hollywood to appear in the motion picture "Sensations of 1945" with Gene Rogers and Cab Calloway.
Dorothy recorded over 20 albums and worked in clubs and at festivals worldwide garnering praise as a superlative pianist and show person. Her appearances included the Playboy Jazz Festival at the Hollywood Bowl, Kool JVC Jazz Festival in New York City, the Chicago Classic Jazz Festival and the New Orleans Jazz Festival. Dr Donegan has also appeared as a guest soloist wit/i the New Orleans Symphony, and with the Southeast Symphony.
In 1992, Dorothy was elected to the American Jazz Masters Hall of Fame, an honor bestowed by the National Endowment for the Arts. In 1993, she played for President and Mrs. Clinton on the South Lawn of the White House. Dr. Dorothy Donegan was a master of pianistic styles. A staggering range of jazz, Ragtime, Boogie-woogie, Gospel, Blues, as well as classical techniques fell easily under her musically magical fingers. New York Newsday said, "If Dorothy Donegan is not the greatest shown on earth, she is very, very close!"

(Photo © 1997 Joan Cartwright)

Blessed with an enormous, orchestral capacity at the keyboard, she was fluent in several styles of jazz as well as with European classical music. Underrated by some due to her proclivity towards showy flamboyance and her penchant for entertaining an audience, at times through feats of virtuosa stunts, she was nonetheless a superbly skilled artist.

Given her virtuosity its no wonder her earliest influence and one of her champions was the peerless master of the piano Art Tatum. She subsequently studied at the Chicago Conservatory, Chicago Music College, and the University of Southern California. Some of her earliest professional work came in cocktail lounges, film (Sensations of 1945), and theater (Star Time). Her playing career was largely centered around nightclub engagements, often extended and full of her often seemingly madcap personality, which at times tended to obscure her extraordinary piano facility, deep sense of swing, and wide-ranging repertoire. She would often spice her performances with uncanny impressions of other pianists and singers, skills that enhanced her abilities as an entertainer.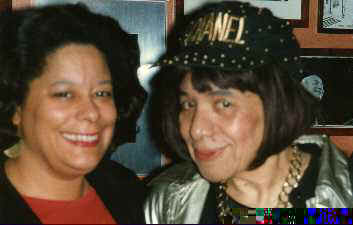 Joan Cartwright and Dorothy Donegan (Berne, Switzerland, 1997)
Donegan performed in trio with bass and drums, frequently journeying off on solo flights of virtuosity. Late in her career, she lectured at several colleges and universities, including Harvard, Northeastern, and the Manhattan School of Music. She earned a honorary doctorate and several other awards and citations.
LINKS