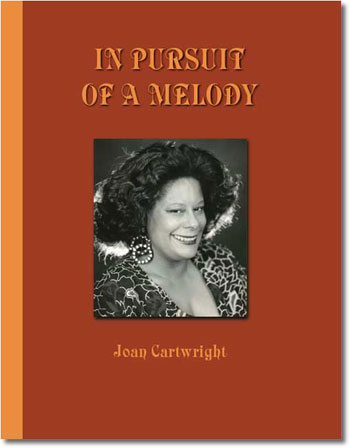 MY INITIAL VISIT
Jazz performance has been my life since 1978, when I began singing in Philadelphia. I am a native New Yorker, but I moved to Philly, when my mother's sister died in 1977. There, I began working with a pianist, Gerald Price, who helped me build a repertoire, execute phrasing and stage presence. However, it wasn't until I was back living in New York, in 1982, that I decided that I wanted to tour Europe as a singer.
While I worked as a temporary secretary and word processor in Manhattan, I visited travel agencies, collecting books about foreign countries. I created a collage of the places I wanted to visit and put it up on my wall over my desk in my uptown apartment. I'd visualize myself touring through France, Spain, England, Switzerland, Italy and other countries. But it would be eight more years before my dream of touring came true.
From conversations with musicians I learned that the Europeans really loved and appreciated jazz. I knew that I'd travel there one day. I really didn't know what to expect.
In July 1990, Michael Shienvold, a lawyer I worked for became my patron. He provided me with an airline ticket, a EurailPass and spending money. I took off for the Montreux Jazz Festival in Switzerland, after contacting Michel Ferla, the Assistant Director of the festival to say that I would be coming there. Ferla agreed to arrange for a hotel for me and passes for the concerts and backstage.

I flew to Amsterdam because the ticket was the cheapest I could find. I attended the North Sea Jazz Festival in The Hague, only for one night. This festival was incredible. There were 14 stages with continuous music from George Clinton and Funkadelic, John Lee Hooker, Max Roach, the Lionel Hampton Band and too many more to mention. I saw some of my old friends from Philly, Tyrone Brown and Odean Pope, who were with Max Roach. I met some new friends from Hamp's band. They invited me to come to Nice, France for the festival there. So, I rushed back to my hotel, slept, packed my things early the next morning and jumped on the train for Nice. It was a 14 hour ride!
When I got to Nice, I was a little apprehensive about going to the hotel that the musicians told me about. But when I arrived, they welcomed me with open arms and had arranged a room for me for two nights. I attended all the concerts with the band and had backstage access. It was great, a dream come true.
The Nice Festival was a blast! I got to go backstage with the musicians where I met Chaka Khan, Jon Hendricks and I heard the concerts of Miles Davis, George Benson, Digable Planet, Pat Matheny and lots more. The setting was classic with stages crunched between hills and rocks, overlooking the seaside city of Nice. I spent two days there and had a glorious time at the jam sessions where I sang with friends, old and new, including Frank Foster of the Count Basie Band and the young lions, Christian McBride and Roy Hargrove.

But my original destination was Montreux. So, I packed my bags and hopped on the train for the 10-hour ride north to Switzerland. The view was breathtaking. Mountains and lakes abounded. I slept, ate cheese, bread and salami and took deep breaths at every amazing vista. When I arrived in Montreux, I was completely renewed from the excitement of the festivals in Holland and France. I was raring to go! I took a taxi to the casino, per Mr. Ferla's instructions. I went to the information booth and announced my arrival. Ferla met me and handed me backstage passes and gave me the name of the hotel he'd booked for me, right on Lake Geneva (Lac Leman). It was just a few blocks from the casino, but I had all this baggage, which, happily, I learned to trim down in future tours.
The hotel was very small but had a brilliant lake view. I remember the elevator being so small that I could only fit one suitcase and myself in it at a time. Being the silly American woman that I was, I'd brought four suitcases. No one had cued me that this was absolutely too much baggage to be lugging around in Europe. But it didn't take me long to learn how to stash some of it at the long-term lockers at the train stations or have them sent on ahead of me when I traveled.
Though my room was quaint, it was too expensive – SF90 per night. So, I inquired about other hotels and found the perfect one, just a block away from the casino for SF45 a night. Of course, the price was low only because I was sleeping in the hotel dining room. Every room in Montreux was full because of the festival, which is one of the largest and oldest in Europe. Actually, the City of Montreux makes its annual income in the two to three weeks of this festival, founded by Claude Nobs (right). It's incredible. Over a million people attend, yearly, from July 1 to 21, bringing loads of money into the city and country.
The first three years I attended, Quincy Jones was co-producer. He brought lots of young people on the festival like Take Six and Rachelle Farrell. I got to hang out with him at Nobs chalet way up in the mountains. The view was extraordinary and the food was exquisite!
After one of the last concerts, a Belgian woman, Cecile Veltman, who I'd met at a telephone, accompanied me to the jam session at the Hyatt Hotel, not far from the casino where the festival took place. I sang "Summertime". Cecile was enthralled with my performance and insisted on helping me get a gig. She took me to the fabulous Beau Rivage Palace, where Diana Ross was married, in Lausanne. Cecile negotiated with the manager of the Janus Club, a fabulous lounge and disco in the hotel. Mr. Gassette was a suave, well-dressed, black man from Guatemala. He spoke French and so did she. I sang with the French duo (piano and sax) that was performing for the month of July. With them, I sang "Georgia" and "Summertime". At the end of that evening, I had a contract for the month of December, paying me $6,000! I was too excited.
Unbeknownst to me then, two years later, I'd joined the duo, Jean Paul and Tony in Paris for a two-week engagement at the Atlantis Lounge in the lobby of the Hotel Meridien Montparnarsse. I would return to Paris many times, not to work, but to hang out with the many friends I'd made there, particularly at the jazz club, Duc du Lombard, in Châtelet. I went there seven times in one year because I had a boyfriend there. But it didn't amount to much. We were too far apart to make the relationship work.

I wasn't impressed with Paris. It's just another big, crowded, dirty city like New York. My best friend, Bess, visited me for the last 27 days I lived in Europe. First, she came to Gstaad, where I was singing at a famous restaurant, Rialto. We took a cable car up the mountain and trekked down. That was a real adventure. After spending a few days in Gerlafingen and Bern, we stayed one night at the five-star Lausanne Palace and ate lots of chocolate. Then, we took the TGV to Paris and spent four glorious days in a dormitory hotel, The Orion, in the middle of the square in Châtelet. We went to a couple of jazz clubs, visited the top of the Eiffel Tower, and strolled down the Champs Elysées, through the Arc de Triumphe, the Louvre and Tuileries Gardens. We took a boat ride on the Seine River, drank coffee and people-watched at a café and had a great time. We took hundreds of photos! Bess loved Paris and Switzerland so much. But, by that time, I was so fatigued I couldn't think of anything but coming home.
On that first excursion, I stayed for five weeks, visiting Amsterdam, Nice, Montreux, Munich, Frankfurt and Hamburg. When I returned to Florida, I began plans for my gig in November. My friend, the lawyer, gave me my ticket and train pass, once again, and money to buy new clothing. I felt like a princess! I went to a special store owned by a friend of mine and bought wonderful apparel for the trip.
FIRST CONTRACT IN SWITZERLAND
On October 30, 1990, I flew to Lausanne. At the gorgeous Beau Rivage Palace, I stood in the grand reception area awaiting the bellman, who accompanied me to my room, which was small but elegant. The view from my window reminded me of all the old world scenes I'd seen in movies about Europe. I was enchanted. I was a princess! I would even meet a prince, a young man, Sebastiou, from Angola who stole my heart for one short but delightful month.
At lunch, I met Angelo Unio, the pianist hired to accompany me. We fell in love with each other, musically, and had a marvelous time entertaining the guests, many of whom became lifetime friends. Angelo knew most of my repertoire from the American Songbook. It was such a pleasure to work with him.
We performed six nights a week, alternating with another band. All told, we played for only two hours, but we were in the lounge for five hours. A bottle of Tattinger's champagne was kept on ice for me every evening. We took our lunch and dinner by the pool. Breakfast was served in the sunny Rotunda overlooking Lac Leman (Lake Geneva), where swans floated aimlessly. The clientele was extremely high brow. In the discothèque adjacent to the lounge, I met Grace Jones and Prince!
On the business side, I was required to report to the Swiss police for my work permit. I was astonished to learn that this job would render me a pension! If I go back to Switzerland when I'm 65, I can collect! This is not the norm in America unless you are a member of the Musician's Union.
It took me a while to get used to getting around by tram and metro in Lausanne during the day. I didn't work until 11 p.m., so I had all day to explore. Shopping was out of the question because everything was expensive. Clothing was very, very expensive. I was so happy I'd bought new frocks for the occasion. I never could afford anything I saw in the windows. Also, the Swiss people are very small and few places sold clothing to fit my African American frame.
DECEMBER IN ITALY
When our month was up, Angelo invited me to his home in Cuneo, in Northern Italy. Before I joined Angelo, I spent a week traveling around Italy. The train ride from Lausanne to Milan took four hours. I exited the train station in search of a hotel. In the middle of the block I saw a hotel named The Floridian. Since that's where I lived, Florida, I took a chance on this hotel. It turned out to be fine enough for me to spend the night. I bathed and dressed and took a taxi to a club I read about called Bruno Longhi's (red shirt) Hot Club. It was about 20 miles from the hotel, but I had plenty of money so paying the taxi was no problem. At the club, I introduced myself to the owner and told him I was a jazz singer. He let me sit in and we had a wonderful time.
Back at the hotel, I heard two African American men swearing at each other in a heated argument. I introduced myself and they slacked up. They were sidemen for the well-know avant garde saxophonist from Philly, Sam Rivers. The next day, I joined them on a gig in Parma, Italy, famous for parmesan cheese. At Club Onorica, I sang and Sam paid my hotel bill. Before we parted company, I learned that the two brothers were arguing over the high bill that the hotel in Milan gave the bass player who inadvertently left the tub running while he had has earphones on so he could practice. The water flooded the dining room, ruining the chandelier and carpet. The drummer disputed the bill, holding that the hotel was responsible because there was no release drain in the tub. He insisted that the bass player not pay the bill. Years later I found out that the bass player was the father of the son of one of my dearest girlfriends who also plays bass, Kim Clarke.
Next, I stopped in the port city of Genova, where I attended a concert of a famous pianist, Ralph Sutton, whom I'd met in Bern. I ate at the hotel where I spent the night. The room was scrungy but the food was exquisite. I had salmon tortelloni and spaghetti pesto, of Genovese fame. The waiter brought me a small bottle of wine called Ottobrino. I protested that I couldn't possibly drink it all. But after the first glass, the next two went down smoothly. But when I stood up, I realized I was totally inebriated.
The concert was packed, much like all the concerts I'd attend for years to come in Europe. The music was enchanting and the wine I'd drunk put me in precisely the right mood. Afterwards, I returned to my hotel and prepared to complete my journey to Rome.
I arrived around 10 p.m. and took a taxi from the enormous train station to the jazz club, Alexanderplatz that I'd read about in the travel book LET'S GO: THE BUDGET GUIDE TO EUROPE. This book pointed the way to the best clubs, restaurants, museums and hotels in every European city. It told the rate of money exchange, brief but very helpful phrases in the language and definite "no no's" to watch out for. The $15 investment was well worth it.
At the club, I sat in with the musicians, which, again, endeared me to the owner and clientele. I was always amazed at the way people treated me after I sang a song or two. I asked the owner if he knew of a hotel where I could get a room at that time of morning (1:00 a.m.). His wife directed me to a small hotel just three blocks from the Vatican. The room was tiny, almost like a nun's cell, but it was only for two nights, so I endured it. I visited the Vatican, the next afternoon. Its size was awesome. People and pigeons decorated the plaza like polka dots.
The inside of the Cathedral took me aback. The numbers of tourists who came to see it only outdid the height of the ceiling, the gilded statues and hundreds of pews and lit candles. The day I was there, the Sistine Chapel was closed. So, I took the elevator ride up to the dome of the Cathedral where I saw magnificent frescoes.

In the catacombs of the Cathedral were crowns of jewels - rubies, emeralds and other precious stones - that nauseated me and made me ashamed that I was a Catholic. My only thought was, "How can there be hungry people in the world and all this wealth in the greatest Church on Earth?" I left Rome with such an uneasy feeling that I never desired to return, though I did, years later, to perform at Alexanderplatz with my quartet and to sing at the 52nd Annual International Tennis Tournament.
ON TO CUNEO
While purchasing my ticket to Torino, I was approached by a girl of about seven. She was a gypsy and was begging for money and actually reaching into my bags. Her attitude was abusive and I was in no mood. So, I told her, in English, to go to school. Seemingly, she cursed me and, then, her family started surrounding me. An American man came over to me and shooed them away. I was shaken by the viciousness of such a small child. This experience remained with me for many months to come and I was ever watchful of my belongings in train stations, from then on.
My train to Torino was late and by the time I arrived, I'd missed the last train to Cuneo. I had to spend the night in a hotel and didn't have clue which way to go. I walked out of one of four exits from the train station and, because it was freezing and snowy, I walked straight to the first hotel I saw. It just happened to be the most expensive on the square ($260), but I wouldn't know that until I'd checked in and spent the night. The next day, when Angelo drove the 40 miles to pick me up, he told me that the Jolly Hotel would have only cost $89. But I was contented. I felt that after my ordeal in Rome, I deserved a good night's sleep in a fine hotel, even if it did cost me what I'd make on a gig. Angelo paid the bill and we were off to Cuneo.
For three weeks, I stayed with Angelo, his Japanese wife, Fugi, and their three children, Ugi, Christina and Uki. It was Christmas and Fugi and I shopped until we dropped! Unlike Switzerland, things were reasonable in Italy. I bought loads of trinkets for my family and an $80 bottle of wine for my father.
Angelo put a group together (see photo) and we performed a couple of gigs in Torino and the surrounding area. I loved this place with its high train trestles and deep ravines. Distant mountains surrounded Angelo's neighborhood. His musicians and friends were so warm and treated me like royalty. There was always too much food everywhere we went. Fugi cooked mouth-watering Italian food – handmade ravioli and gnocchi (rolled potato pancakes). She made a rabbit stew with wine that I ate, ravenously. I scraped the pan with my fingernails.
The funniest ordeal of my trip was when I made a turkey. We bought the turkey (tokino) at a meat market. It hung upside down in the window, head and feathers. The butcher cut off the head and plucked most of the feathers but it was my duty to complete the plucking back at the house. I was flustered, to say the least. It was not the Butterball brand! But when it was cleaned, stuffed and baked, the smell filled the Unio home and Ugi, the eldest son and Uki, the youngest, ate turkey with the same enthusiasm that I ate their mother's rabbit stew.
The only complaint I had in the three weeks, besides being stuffed like a pig with the best Italian delights and rich, red wine, was that they turned the heat off in the middle of the day. To say that it was cold is an understatement. The streets were covered with snow and ice and inside was freezing. I stayed wrapped up in a blanket most of the time. But the warmth of Angelo and his family kept me happy. I returned by train to Amsterdam to fly back to the States with memories I'll never forget.
MOVING TO EUROPE
Little did I know that my travels in 1990 would lead me to Spain, Austria, France, Italy, Germany, Holland, England, Greece and, eventually, to living in Switzerland from 1994 to 1996. I was back in Europe, during the summers of 1991 and 1993. Four days after I submitted my Master's Degree at Florida Atlantic University, in April 1994, I moved to Bern, with my friend, Aretta Davis, a DJ. The sight of us pulling our overstuffed baggage at the Delta terminal could have provided the script for an hysterical comedy. The reservationist said I had to pay $200 for extra baggage. I protested, stating that I didn't want to travel on Delta, anyway, but my travel agent had booked me on this airline. Quickly, they hushed me, pulled me to the side and told me I didn't have to pay. One of my bags was so huge that it looked like a body could be in it. The customs officer in Geneva demanded that I open it. He inquired about the large bottles of shampoo and hair conditioner I had. I told him I was going on to Paris for the summer. That answer sufficed and he let me through.
We traveled by train to Bern where we stayed at the apartment of a lifetime friend and jazz fanatic, Aulikki Hirvensalo, who is Finnish. After two weeks, we moved to the 14-room Hotel Gerlafingerhof, about 40 miles north. That's where I lived until I returned to the States in September 1996. The hotel was adjacent to the small rural train station, making travel throughout Europe accessible. From that tiny station, I could connect in Solothurn for Zurich to the north and south to Bern.
The hotel owner, Peter Gisler, was like a brother to us. He charged a minimum monthly rent for the small rooms we lived in and gave us cooking privileges in the kitchen on the floor beneath our rooms.
Downstairs, was a convention hall with a huge stage where they had many events from plays, to films, to parties and weddings. We even assisted at events when we weren't traveling, to make extra money or to pay our telephone and food bills in the hotel's restaurant where many of the locals ate every day.
I've probably been in more places in Switzerland than most Swiss people! From Basel in the northwest to Lugano in the southeast, a woman, Jacqueline Trachsel (with her son, Mark), booked me. She took me under her wing and claimed me as her sister. I worked in the mountains, by the lakes, in the valleys and on riverboats. I was in tiny hamlets like Bűren on the Arre, Kandersteg, Biel, Thun and in the larger cities of Zurich, Geneva and Lucerne. I worked in hotels, restaurants, state fairs, festivals, circuses, clubs and private parties. I sang for one of the seven Presidents of Switzerland and had the time of my life, year after year, at the Montreux Jazz Festival where I interviewed Quincy Jones for my Master's Thesis, The Cultural Politics of Commercial Jazz, which asks the question, "Why do I have to go to Europe to make a living?"
I sang with the finest jazz musicians in each country I visited, including Jacqueline's childhood friend, Alex Zahler, trombonist. I loved working with his band. All the musicians treated me like a Queen, but his band, in particular, made a point to compliment me on the way I dressed and sang. We had so much fun and worked lots of private gigs and special events. Most of the musicians I worked with couldn't speak perfect English, but they could speak "jazz"! I was astounded at the place that jazz held in the hearts of musicians and audiences, alike. Jazz was my passport to all of these wonderful places and I'll ever be grateful for this experience.

In 1994, I was blessed to go to Sicily for the San Vito Festival. One of the headliners cancelled and a drummer who'd heard about me from other musicians called my agent and requested that I come to perform. I met the pianist Giovanni Mazzarino (right). We became great friends and began touring together. He came to play with me for a month at Harry's New York Bar in the Montreux Palace. Then, I toured Sicily and Italy with his quartet from 1995 to 1999. We even did some gigs on the islands of Lipari (Aeolian) and Pantelleria (between Sicily and North Africa). In June 1995, we co-produced my CD, "Feelin' Good". Bassist Nello Toscano (to my left) joined us with drummer Mimmo Cafiero, who brought me to San Vito, and saxophonist Oracio Maugeri. This was a wonderful quartet! An Italian record company distributed it, but the company went out of business in 1996, so I had to reproduce the CD when I got back to America.

I loved being in Italy, especially, Sicily, where I visited my good friend, Isabella Romeo (right), whom I met in 1990, at the Janus Club. Our friendship is still going strong. She's a Sagittarius, like me and Bess, and we have a smashing time, no matter where we are. Isabella worked at the Palace Hotel in Lausanne and got Bess and me a special price to stay there for one night. It was gorgeous. The bathroom had gold fixtures and the view of Lake Geneva was tremendous. Isabella speaks French fluently, besides here native Italian and a good amount of English. I call her the "Mafiosa" because everybody knows her and she gets everything she wants!
My greatest challenge was speaking German or Suisse Deutch. I couldn't seem to get it on my tongue. I spoke pretty good French and, once I started touring in Italy, my Italian was surprisingly very good. But German did not come easily. So, for two years, I only spoke with Swiss people who spoke English.
Though my room at the Gerlafingerhof was small, I made it homey. The view was beautiful as my room was on the top floor overlooking the tiny village of Gerlafingen. There was an attic next to my room that we used for storage and we accumulated too much stuff! Every trip, we returned with hotel soap, shampoo and postcards by the boxfuls. The bathroom was roomy and had a lavishly, deep bathtub. There was a shower on each floor of the hotel, so bathing was a complete pleasure.
For the first year, we ate in the hotel restaurant. Clearly, the local Swiss food is not the most appetizing and it's expensive. After our constant complaints, Peter allowed us to use the little kitchen upstairs. Then, life was good! The smell of my cooking enticed many a hotel guest passing the door to groan. (But, oh, the duck!)
The hotel was just across the street from a wonderful forest called the Wanderweg (Wander Way) that I walked through often. A river ran through the forest and there was even a small waterfall. I could climb a mountain and overlook Gerlafingen and the surrounding hammocks and pastures where cows roamed freely. It was a delightful setting and I enjoyed meditating there, when I wasn't touring. (Insert Monique at Hotel Baren, Brienz)
CHALLENGES
Europeans celebrate few American holidays besides Christmas and New Year's. However, they have so many holidays that we tired of every other week having an extra "Sunday" as they called all holy days. Every Saint has a holiday and the Swiss celebrate each one as we celebrate the Fourth of July! The only problem for us was that all the stores closed down, the train schedule changed and we were totally in the dark that it was a holiday. If I just returned from traveling and didn't know it was a holiday, I'd be stuck with no food. It was discomforting, because I'd have to walk a good ways to the supermarket only to find everything closed. Then, I'd have to go back to my room empty handed and wait until the next day to shop. I learned to store snacks and juices for these tortuous occasions.
The other problem with eating in Europe was that restaurants closed between 2 p.m. and 5:00 or 6 p.m. If I sang the night before and hung out until 3:00 or 4:00 in the morning, I'd be too tired to get up for breakfast or lunch. So, I couldn't eat until the evening. In the beginning of my touring career, it took much focus and precision to figure out what foodstuffs to keep on my possession so I wouldn't starve to death!
Changing money is a nightmare. I lost money when I changed it in France and Italy. Francs and lira never amount to much, unless you're changing dollars. When I got paid and converted back to dollars, I took a loss of up to $100! Swiss money is good, changing to or from dollars. Spanish and German money is commensurate with the dollar, while Dutch gilders are plentiful when converting from dollars. But, in England, I was aghast at the devaluation of the dollar, which was only worth 48 cents. I exchanged $100 and received 48 Pounds. This was terrifying because everything in London is expensive! Luckily, I was there for only a day or two. Only in Athens, Greece, did I feel like I got more for my buck.
I couldn't get the German language together, but I made many friends in Switzerland because I was an American jazz singer. People invited me to their restaurants and homes for gorgeous meals with delicious wines and desserts. Here, I joined Jacqueline and other friends at the Bindella Restaurant in Solothurn, where I sang, often. The owner, (top left), was fond of my performance and requested that Jacqueline book me there at least once every six months. It's a wonder I didn't gain tremendous amounts of weight. But walking and lugging bags in the train stations was strenuous exercise. Americans living overseas were always happy to meet a home girl. I spent a lot of time visiting them.
I loved traveling on Swiss trains because second class was like first class on most European train systems. The French TVG (fast train) was accommodating. But the seats were tight in second class. First class was expensive and I only got those tickets when I had money to spare. Trains in Spain and Italy were old and dirty. But Swiss trains were clean and well oiled! The price of a ticket was not cheap, but for the distance you traveled it was a good deal. We bought six-month train passes that gave us great discounts. We lived two hours from Zurich and Geneva. So, traveling to the airports took planning. If I had to be at the airport for a 10 a.m. flight, I had to leave Gerlafingen at 6 a.m. to make all the connections and be two hours early for my international flight to Holland, Italy, Spain, England or the States.
When I went to Paris, I visited my friend from Seattle, Sylvia Lowe, who flew for United Airways. She joined me in Gstaad, the second year I performed at the Bellevue Hotel for Sylvester (New Year's Eve). This was on my wedding tour in December 1995.
I had so many wonderful gigs in Europe. The Bellevue was a four-star hotel managed by Ferdinand and his wife. It was a gorgeous setting in the Alps, where snow covered the mountains. We played there two years, for New Year's. Jacqueline booked the gig and Ferdinand demanded that I be there, after he'd heard me sing, in Bern. We had so much fun and it was the perfect place for me to bring my group and all the friends that joined us, including Sylvia, Aretta and Aulikki. Ferdinand was the perfect host and we were all treated like royalty. At the end of the night, we were drinking champagne and doing the conga in a long line. The Sunday brunch, the next morning, was a gastronomic delight!

My greatest delight was the tour I took with my husband, Sanna Suno from Gambia (front middle), and the band with Pucci Nicosea (drummer) and Giovanni Mazzarino (piano), from Sicily, and James Lewis (bass) from Paris. Sanna and I were the first Gambian and African American to be married in Switzerland. The band performed at the Atlantis Club in Basel, the Chorus in Lausanne and the Bellevue in Gstaad. It was an icy holiday, but we had such a wonderful time. I returned to the States for three months and returned to Europe for my final tour, which ended in September, 1996, when Bess and I went home.

BACK AT HOME
When I returned to the States, during my touring years (1990-1994), it was such a good feeling to touch American soil, eat our food and speak only English. I could drive and I didn't have to lug suitcases up and down stairs on trams and at train stations. The supermarket is open 24 hours, here, but in Europe most shops close at noon, reopen at 2 p.m. and close no later than 7:00 p.m., with the exception of the shops in the train stations that close at 9:00 p.m. I enjoyed being home, after traveling for three months at a time.
The first time Aretta and I traveled home together, it was after spending six solid months in Switzerland. We took a train to Geneva, early one morning, after she finished her month-long gig at a La Luna, a disco in Basel. We took this photo in one of those photo machines in the train station. Our looks tell exactly how we felt about being away from the States for so long. But, always, I was happy to travel when the time came, again.
In 1996, I returned to the States for good. I was weary of traveling and singing and I really needed to be home to communicate with my family. Many American musicians live overseas for their entire lives. I just couldn't stand to be away from my father, brother, son, daughter and grandkids for more than two years. Aside from being expensive to communicate by mail and phone (a phone card was SF20 and I bought about 10 of them a month!), I didn't get to see them and I missed that. I also missed my friends and the American audience, though the Europeans never slacked up with praise and appreciation. Also, I missed television and radio in English. I just didn't watch TV for two years. I bought some very expensive videos – "Other People's Money", "A Fish Called Wanda" and "Who Framed Roger Rabbit" and watched them over and over again. My basic entertainment was reading, writing and walking on the Wanderweg.
CULTURE SHOCK
My travels and living in Europe expanded my horizons greatly. I'm more exotic to the American audience because I lived in Europe. People treat me with a high regard because they know I lived and worked overseas. I'm an Internationally-know singer, not just a local musician, which is extremely limiting. Though I'm not bent on doing the overseas thing again (9 years on the road was enough for me), I wouldn't trade the experience for anything in the world.
I learned that having a cup of coffee in America is a totally different experience in Paris or Lausanne. The coffee tastes totally different and the ritual in Europe is just that, a ritual where people meet each other at the café, which is actually an axis mundi! Wine, cheese, trains and phones are just not the same in the U.S.
Unlike Americans who vacation two weeks out of the year, Europeans take six weeks of vacation, making business a bit difficult during the summer months. But, oh, the fun you have in Sicily or the south of France, when folks are on vacation! I enjoyed people so much more when I traveled with them away from their hometowns and workplaces. "Eat, drink and be merry!" is the slogan of every European on vacation. They really know how to have fun.
Culturally, the French are very different from the Italians or Germans. But Switzerland is made up of all three ethnic groups. In the north, there are the Germans, while the French reside in the southwest and the Italians are in the southeast. Switzerland is a jigsaw puzzle of these three cultures and each region is specific to each group, with street signs being in the particular language. Only the menu remains the same and, as I said, Swiss food, outside of fine restaurants and hotels, and in private homes, is not very tasty. But travel to Italy or Spain and your taste buds simply go wild!
Though they are rocky rather than sandy, the beaches in Barcelona and Sicily are to die for. The heat is wonderful. But in other places like the French and Swiss Rivieras, the water is too cold for my body. Also, I so enjoyed the mountains of Europe. During the summer, they were green and lush and in winter, the snow was glistening and beautiful. The only place I was uncomfortable was in Zermatt, where I performed at the Postlii Hotel. In those four days, I almost froze to death because they had no heaters in the rooms. The only consolation I had was the food, which was wonderful. They had a cheeseburger with bacon and mushrooms that would make you hit your daddy. The owner was from Chicago and he made sure that customers were satisfied. The hotel had about six or seven different restaurants, serving everything from hamburgers to pizza to Chinese food. It was an intriguing place where the well-to-do from around the world came to ski in winter. (Adelboden) (Weisenstein)

The club where I sang was called the Pink Elephant and there was actually a huge elephant made of paper maché that stood behind the bandstand. The group I played with was from Austria. Jacqueline booked us there. On the last night we played, a client tipped me. I didn't open the tip until two hours later when I saw the note for SF1000 he'd placed in my hand! That made my freezing episode a little easier to bear. Later, Doug Duffy (center) and his band played there.
Though I came home, in 1996, I returned to tour Italy, Switzerland and Germany, in 1997 and 1998. The most rewarding outcome of my travels in Europe, besides singing in marvelous venues, was six articles of mine that were published in African American Travel (which later became Travel & Style), in Miami, by Glenda McQueen. I'd been home about a year when I met Glenda. I took my photos and journals to her office in Miami and within an hour, she'd made me the INSIDE EUROPE columnist. I wrote on England, Germany, Sicily, Barcelona, Switzerland and Italy. Because of these articles, I was invited to travel as a journalist to Jamaica, Curaçao, Chattanooga, Bermuda and to the Roots Festival in Gambia, West Africa, where I met the country's President, Alex Haley's brother and was able to spend time with my in-laws. Although I consider myself to be much more than a tourist, these articles put the cherry on my proverbial traveler's cake!
FOR PHOTOS AND THE COMPLETE STORY BUY JOAN'S BOOK
Updated: 09/30/2010